The Original Westerley Men's Sweater
This men's sweater style debuted in 1974, but Jeff Bridges brought it back into "Dude style" in the 1998 cult classic, The Big Lebowski. Production stopped in the 80's on the Dude's sweater, but fans clamored for its comeback and by popular demand, Pendleton Woolen Mills returned to producing The Dude's sweater.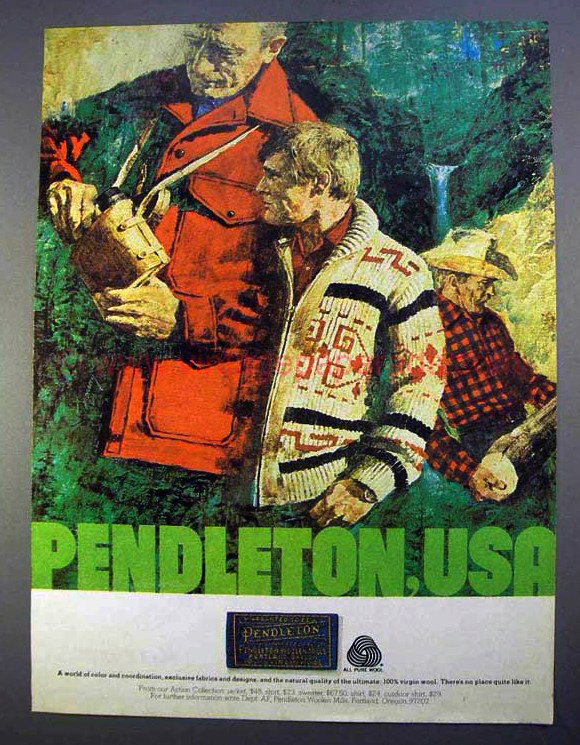 Jeff didn't actually own this sweater in his personal wardrobe, but did score it after filming. He preferred wearing the actual Pendleton in the film (not the compromised second draft, backup versions that were made for filming).
Watch the video to hear more about Jeff's iconic wardrobe. You'll be pleasantly surprised to learn which items he already owned and which ones Mary, the costume designer, brought in for him to wear.
What Kind of Sweater Did Lebowski Wear?
The Original Westerley became famous for its role in the Big Lebowski worn by Jeff Bridges as The Dude. Contrary to popular belief, this is one piece Jeff didn't have in his personal clothing for his role and despite having two sweaters hand-knitted as extras, he preferred to wear the original Pendleton wool.
Now, with the return of the Westerly, it is offered in a variety of colors and in a women's style as well.
Who Made the Original Big Lebowski Sweater?
The Original Westerly Men's sweater by Pendleton Woolen Mills is what The Dude wore in The Big Lebowski.
From the Pendleton website, "You may know it as The Dude's cardigan or the Big Lebowski sweater, but we debuted the Westerley cardigan in 1974 as part of our High Grade Westernwear line. The Westerley drew inspiration from beautiful Cowichan sweaters that are hand-knit by Pacific Northwest tribes."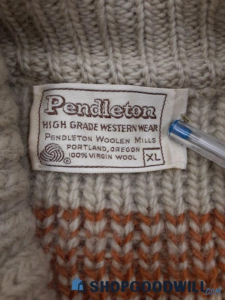 Caring for the Big Lebowski Sweater
Dry clean only! The Dude's sweater is fragile, man. Made from lambswool, the only way to keep the shape and integrity in tact is to dry clean. Protect your investment and never run it through the washing machine! Spill a couple of oat sodas or Caucasians? Don't worry. Adds to the character of your Westerly. Can't be worried about that shit! Life goes on.
*lambswool dry clean imported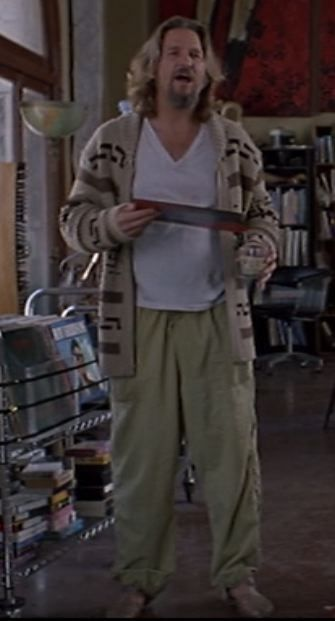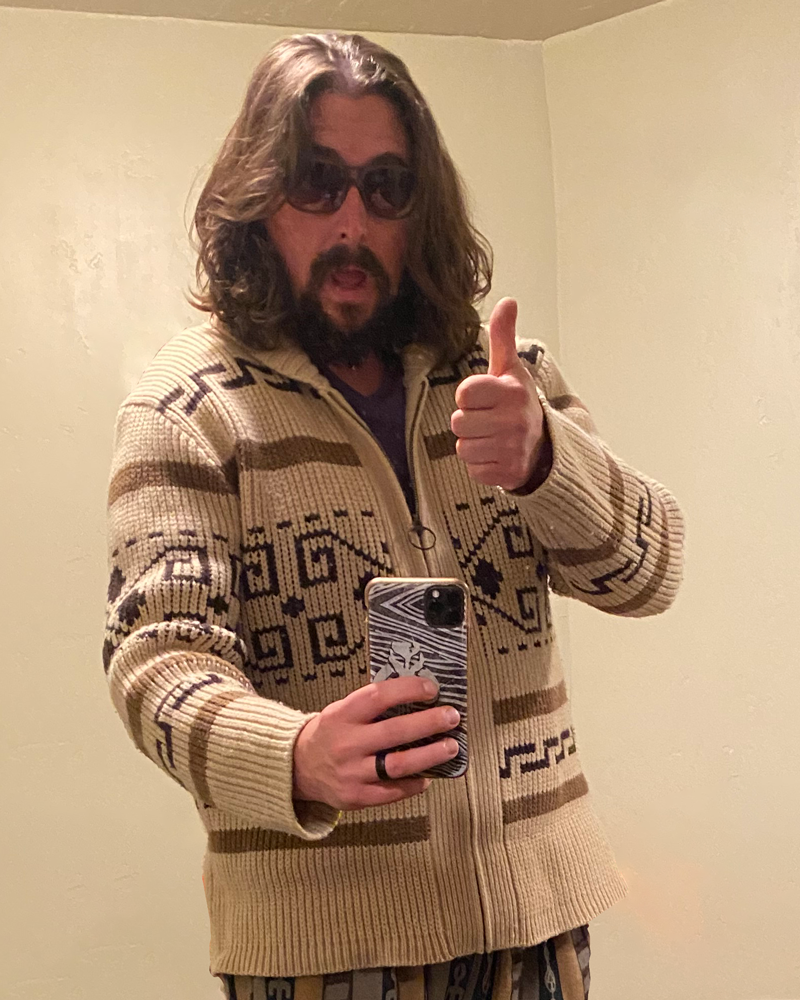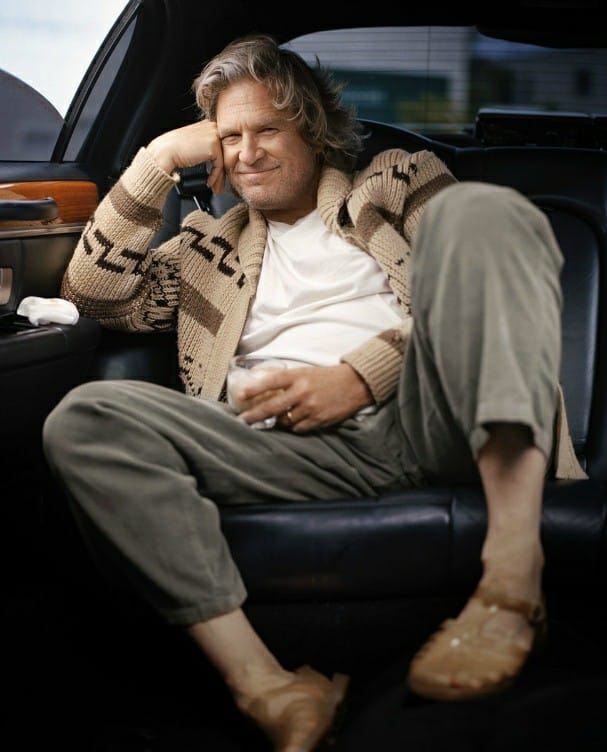 Big Lebowski Sweater Sightings in the Wild
If you're a fan of Lebowski and follow any social channels, you'll likely see posts featuring The Original Westerly seen in the wild. Brief glimpses are often caught in scenes from TV shows and other movies. The Big Lebowski Sweater is so iconic that even to the untrained eye, people know they've seen something special when the Cowichan-inspired garment takes center stage on a season of "Alone," during an episode of Impractical Jokers, on a background character in Jay and Silent Bob Strike Back or being worn by Aaron Rodgers during a post-game press conference. I for one would definitely bring my Westerly to compete on Alone. It's dang cold in the areas these contestants get sent! Plus, I'd take comfort in knowing that I was being watched over by El Duderino's presence.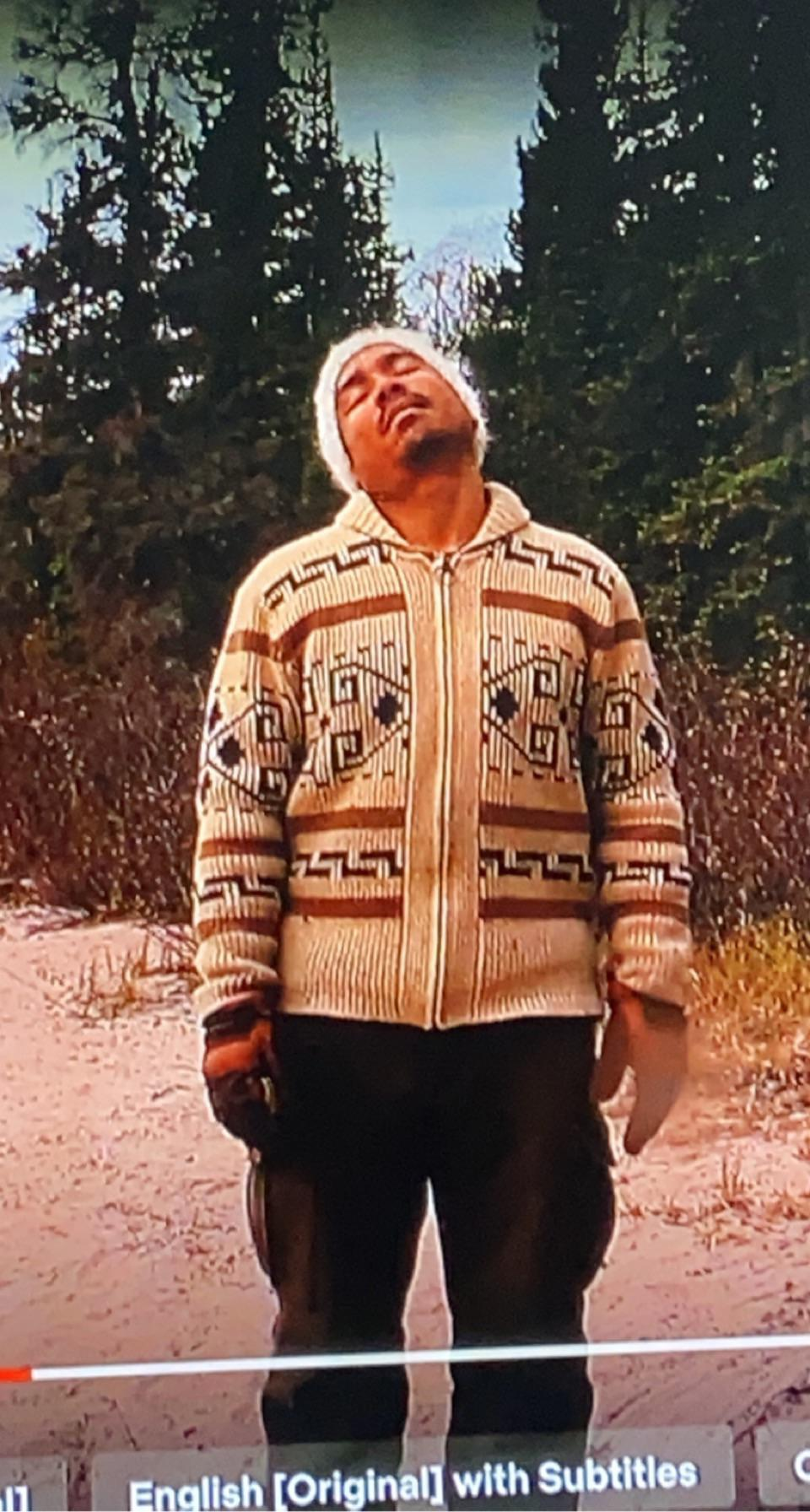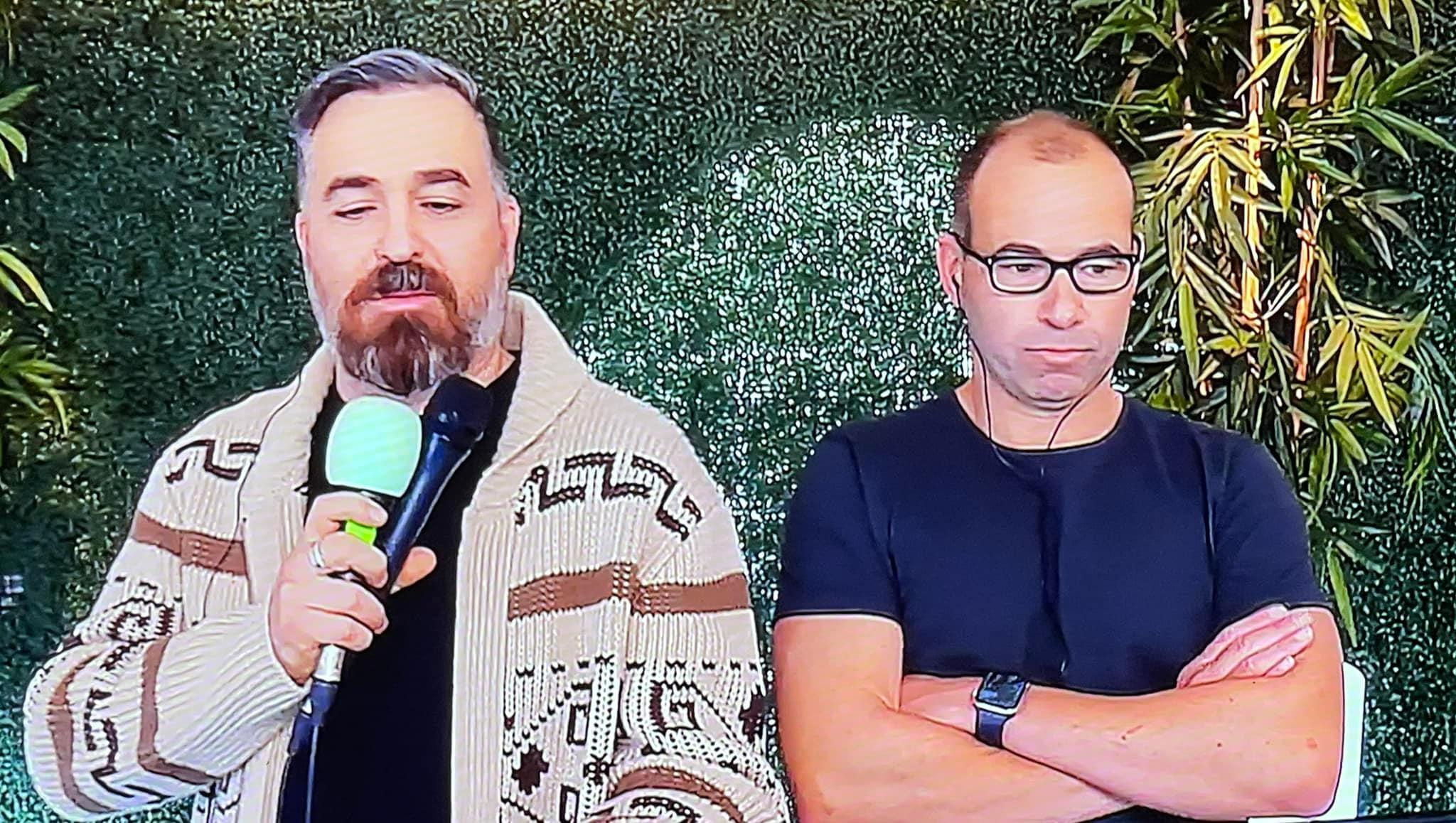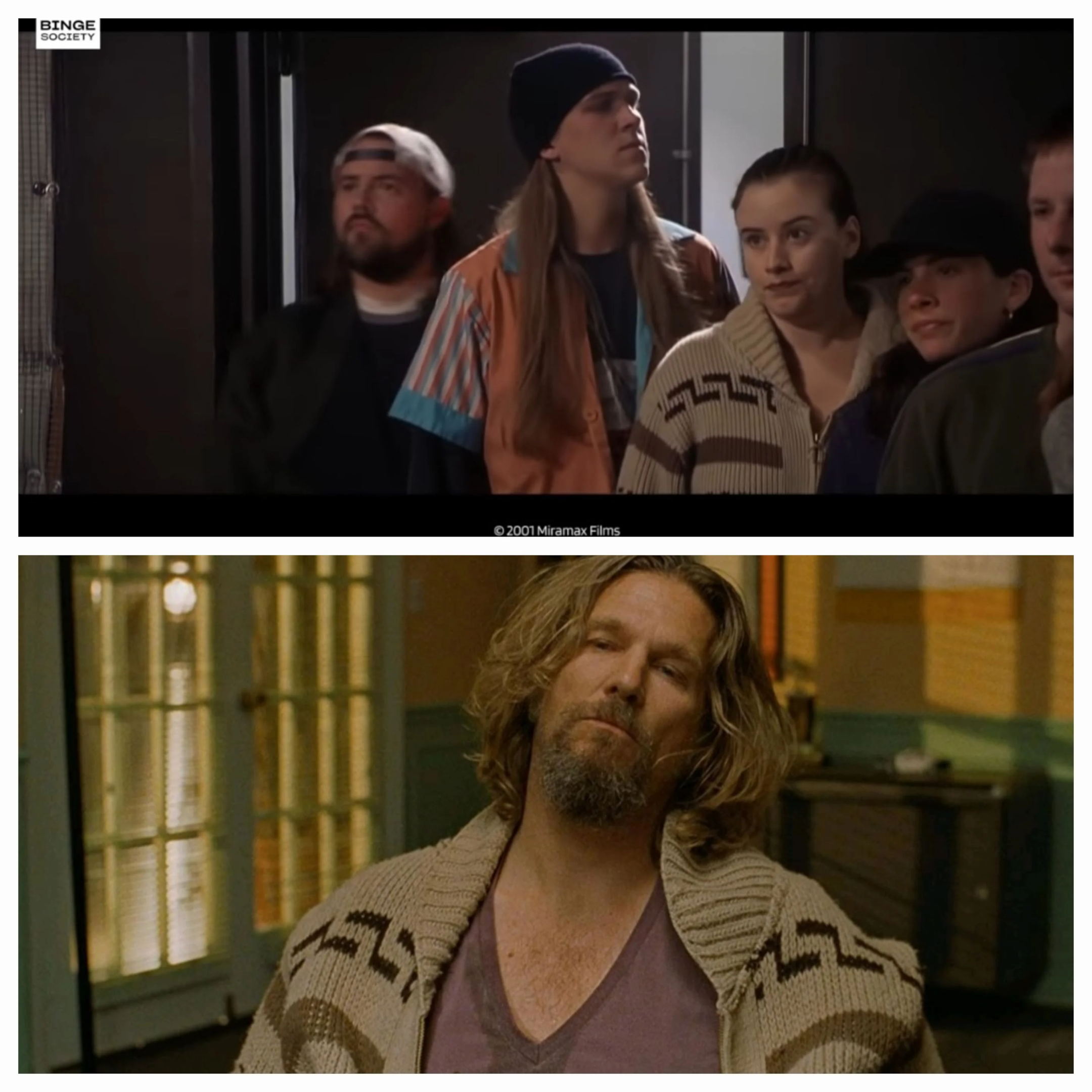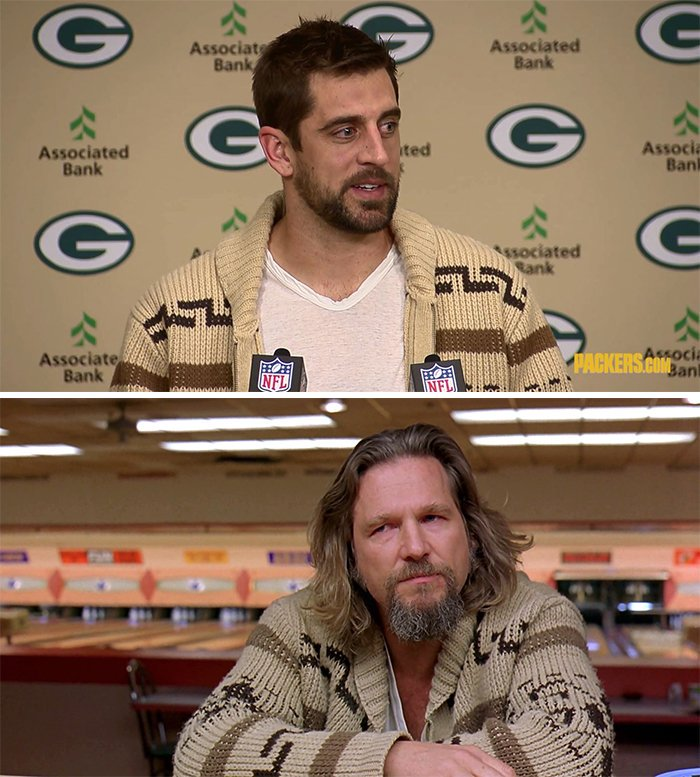 Occasionally, you'll catch these on sale directly from Pendleton. These sales are always seen as natural, zesty enterprises. Also, always be on the lookout in your local thrift stores as well. One kind soul posted on a Lebowski Facebook group that Goodwill was selling this original Westerly.
I, being, really, an enormous fan, promptly swooped up this great deal and am now the proud owner of this iconic piece.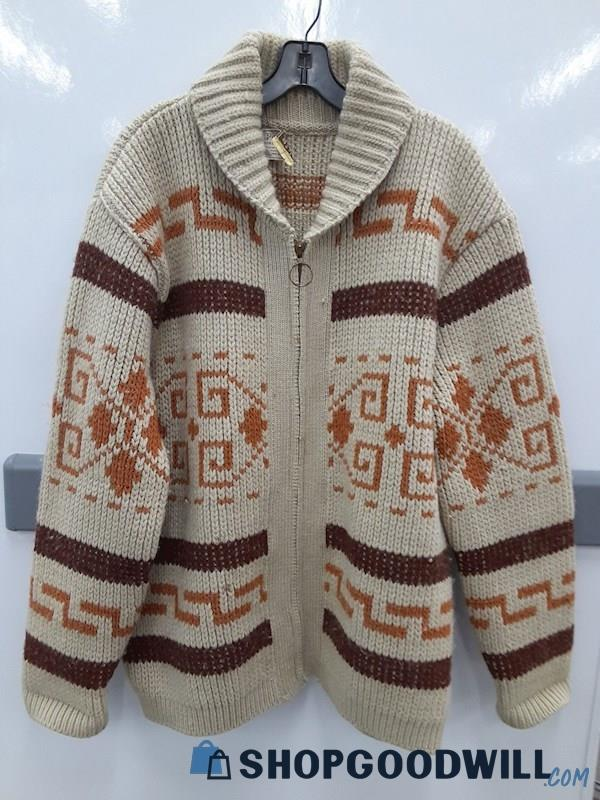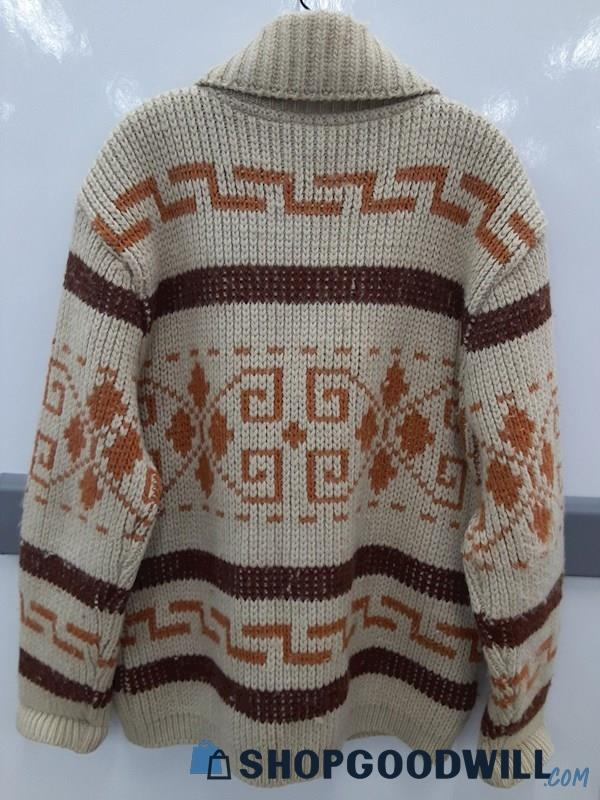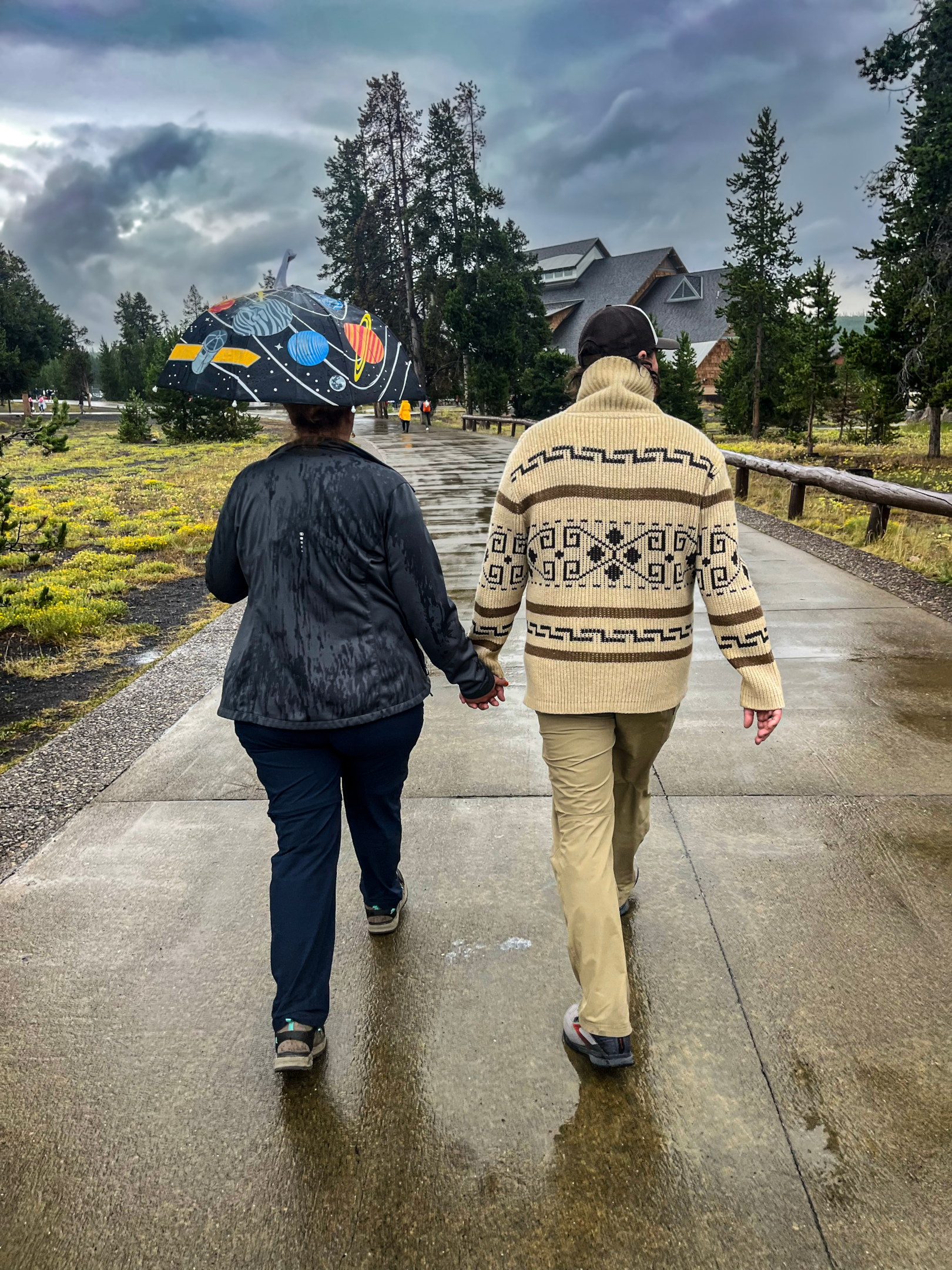 Is The Dude's Sweater Warm?
The Big Lebowski sweater is incredibly warm! Duder and his Special Lady Friend visited Yellowstone National Park recently and even though it poured rain almost the entire time, The Dude's sweater kept El Duderino warm and dry.
This sweater will definitely make a comeback when we return to the park. Remember, dry clean only…especially after going through a rain shower or two.
*lambswool dry clean imported
Where to buy The Dude's Sweater for My Lebowski Halloween Costume?
Even though this men's sweater style debuted in the 1970's, lucky for you, The Dude's Sweater is back in production by popular demand. Fans love this product and it can be found on Amazon.
Our company also has two XXL Dude's sweaters we're selling. Snag one here before they're gone! Your loved ones will be incredibly jealous of your Dudeness. Order soon to ensure shipping before Halloween!
On a side note, if you're a fan of both Lebowski and BBQ, you have to check out our friend, The Grilling Dude on YouTube. Tons of tasty meats, a caucasian or oat soda is usually flowing and Mike's fun-loving Dudeism's never stop. Give him a view or two and subscribe!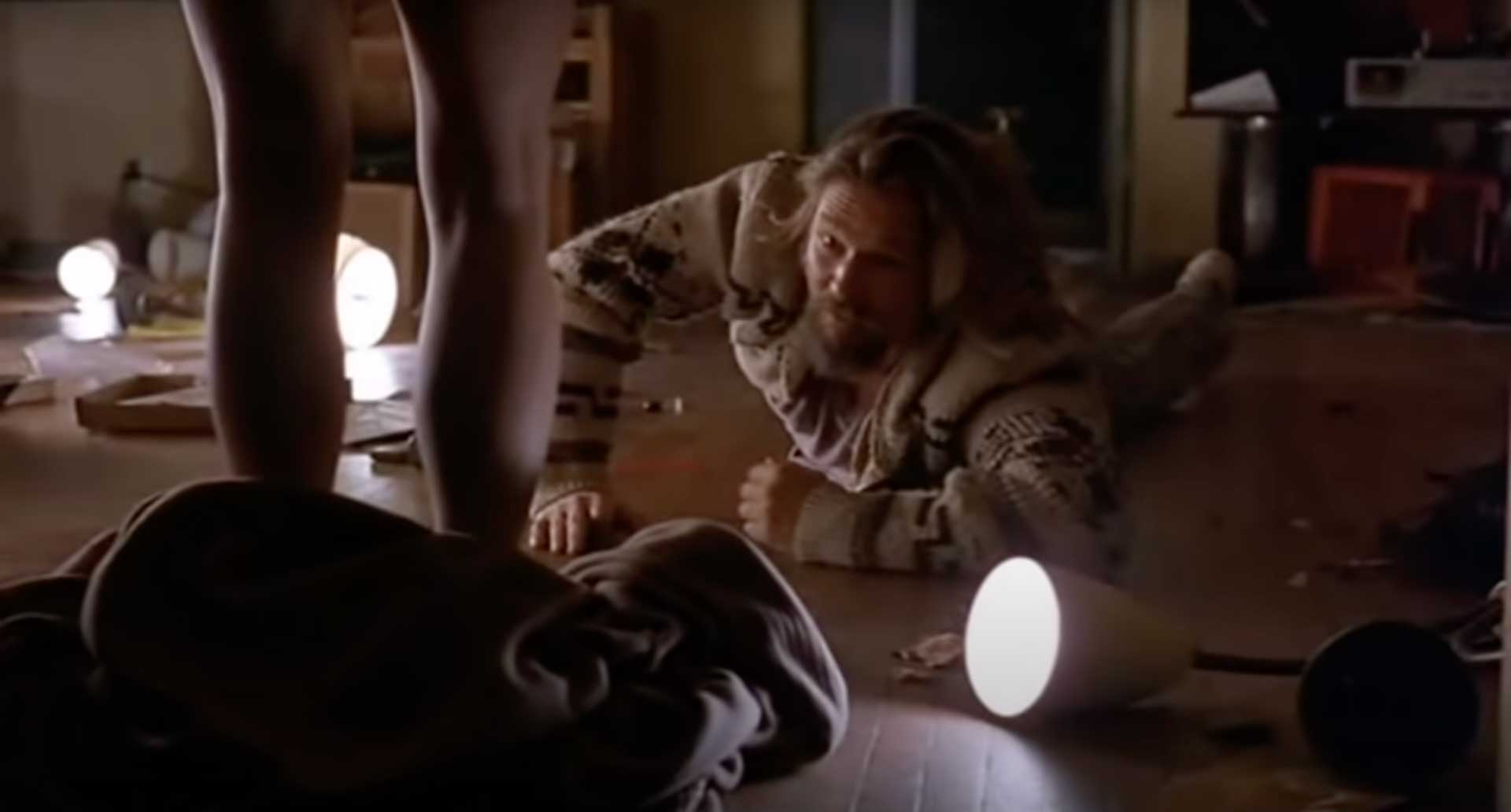 Where Can I Find the Complete Wardrobe The Dude Wore in The Big Lebowski?
Hey, that's my robe. Yes and proud we are of all of them. Maude definitely would have tied the coitus scene together had she worn the Westerly. Maybe in a sequel some day? Maybe a sequel isn't a good idea? That's a touchy subject. We'll leave that one alone for now (in case you're reading this, Joel and Ethan and you want to grab coffee some time to discuss? 🙂 Back to the list of wardrobe pieces.
Looking for a complete list of wardrobe items from The Big Lebowski? You've come to the right place, friends. We've compiled details, links and certain information, man, for most items Lebowski wore in the film. The Ultimate Big Lebowski "The Dude" Costume Ideas
We happen to think the Dude's jelly sandals are an important piece to the wardrobe. It really ties the outfit together.
Maybe it's just an ethos, but knowing how witty and thoughtful the Coen's are with all their scripts, I can't help but wonder if the juxtaposition of El Duderino's comments asking The Stranger (a very Western cowboy character) if that's "some kind of Eastern thing" while sporting a Westerly cardigan was an intentional nod to the idea of balance. Yin and Yang. Takin' it easy, going with the flow…row, row, row your boat, man.
Everything works out in the end so don't worry too much about life. Or maybe it's coincidental and this Duder's just been smoking too much Thai stick lately?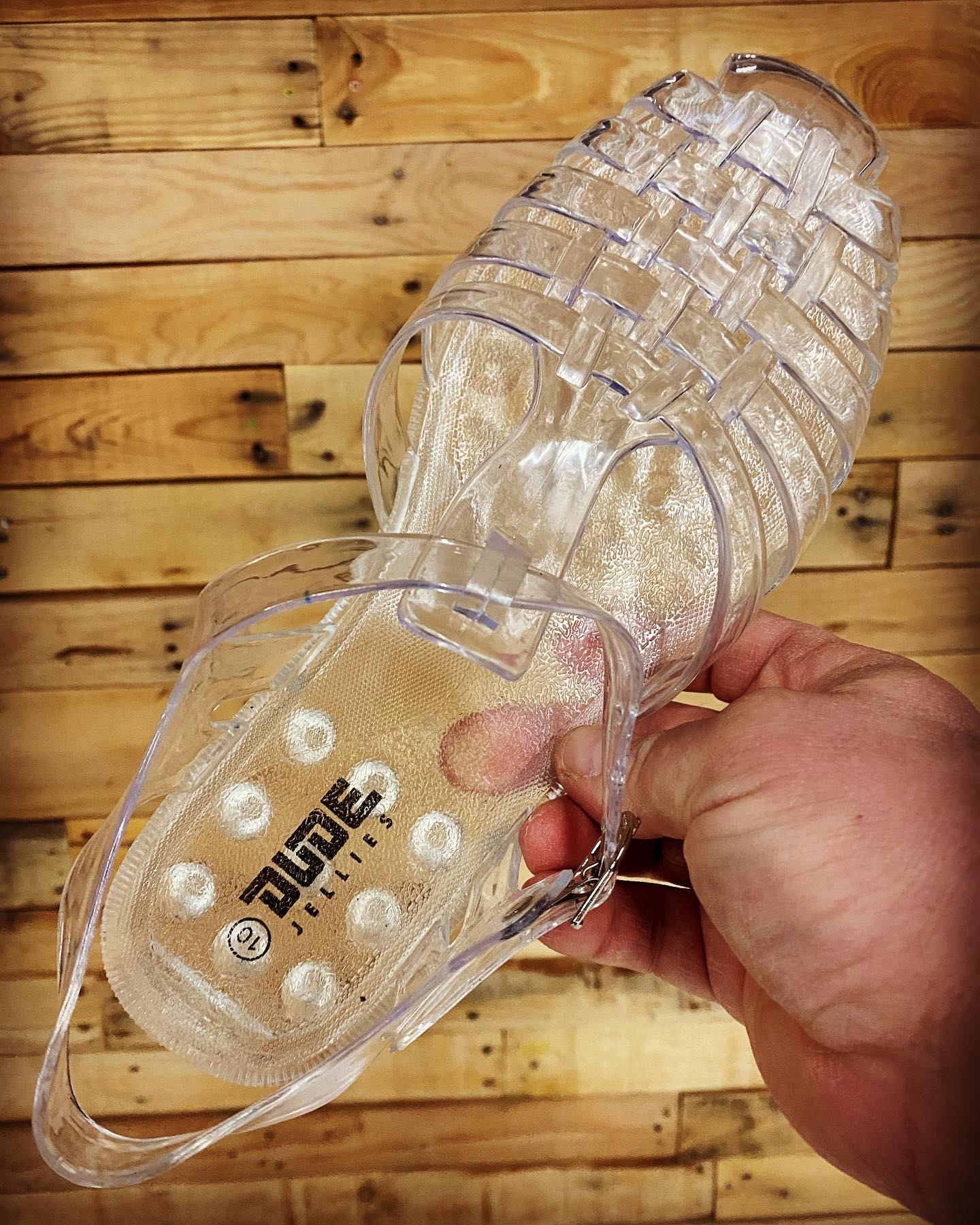 If you've read this far into the post, I'd love it if you came and gave me some notes. Drop a comment and let's keep the deep, intellectual dialogue going.
Also be sure to share this post amongst your abiding friends. I hope it sparks some thoughts in 'ol Duder's head.
Take it easy, Dudes. I know that you will.