Clear jelly sandals, just like The Dude wears.
Snag a pair of men's jellies shoes today to complete your Dude style and assist with bowling, the occasional acid flashback, driving around or what-have-you.  No matter the activity, Dude Jellies are the perfect footwear to really tie your wardrobe together.
Of course, if you're looking for Big Lebowski sneakers, you could also grab a pair of those dudes shoes so you have, uh, you know, footwear options, man.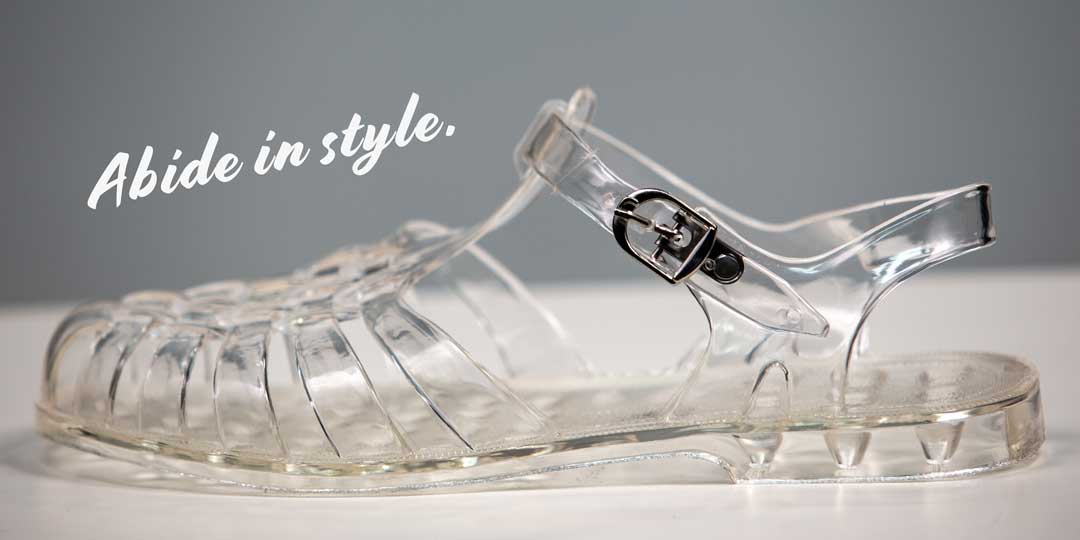 We're so glad you found our jelly shoes for men.  Lemme explain a bit more about this 'a here story.  As fellow Abiders, we too were shopping for clear shoes to complete our wardrobe and just couldn't find mens jelly sandals anywhere.  We had to settle for sandals, slippers, what-have-you and it was definitely a bummer, man.  Then one day, a friend, we'll call him The Stranger, stopped in the Dude's office holding a pair of the coveted gel slippers and asked if we wanted to start a business selling them.  We said, Pope shit in the woods!?  It was an automatic, yes!  So we ventured out to build this dude slippers empire and never looked back.  Knowing we can bring a bit of joy to people when they shop for men jelly shoes, clear slippers, jelly sandals for adults, women slippers, what-have-you, makes the world feel a little less bleek.  Ladies, these jelly shoes are just as much for you as they are for the Dudes.  So kick off the stiletto heel, buy yourself a little gift, kick back with another Caucasian and enjoy.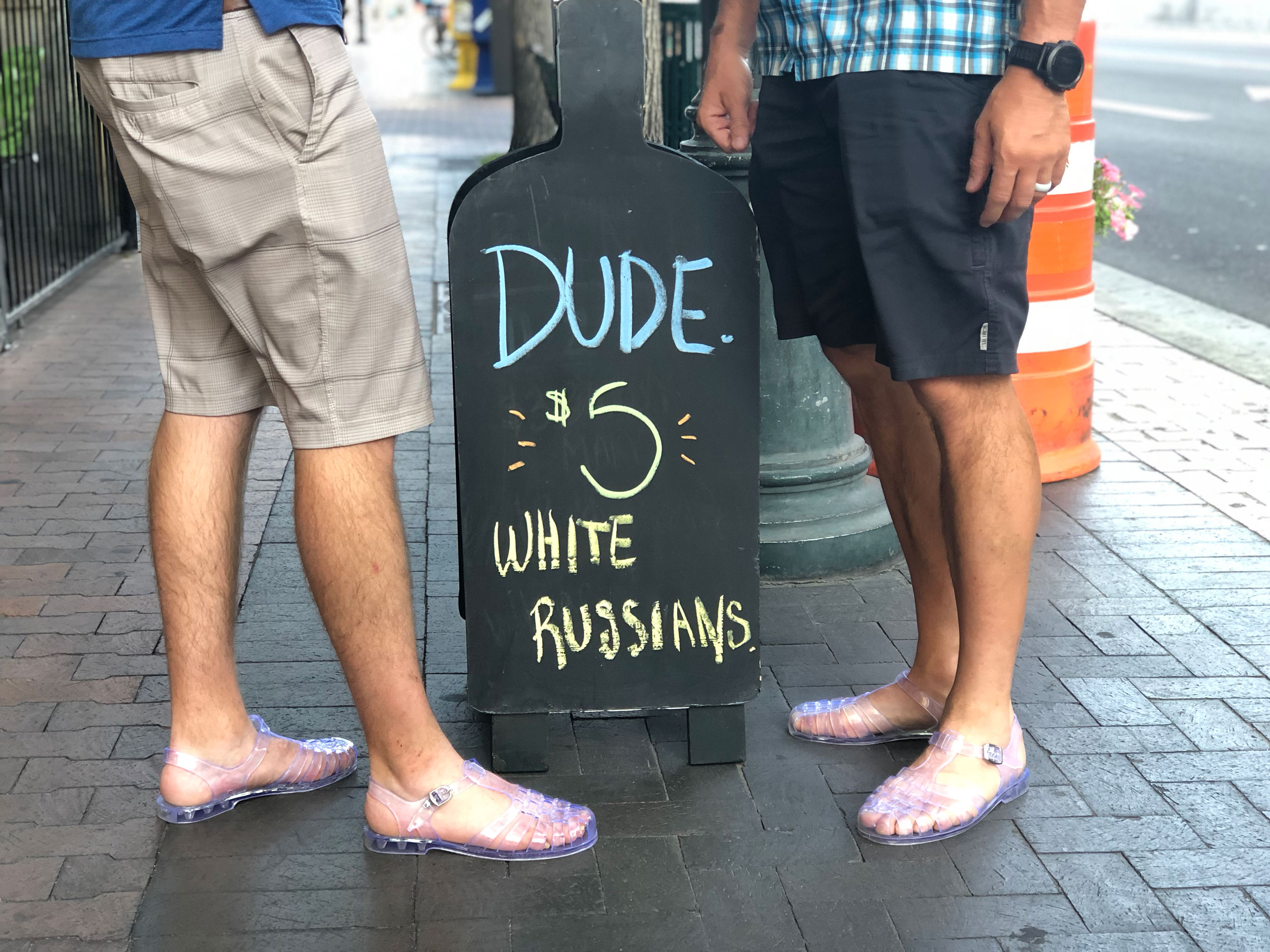 White Russians, a pair of jellies and your buddies. 
What more could you ask for?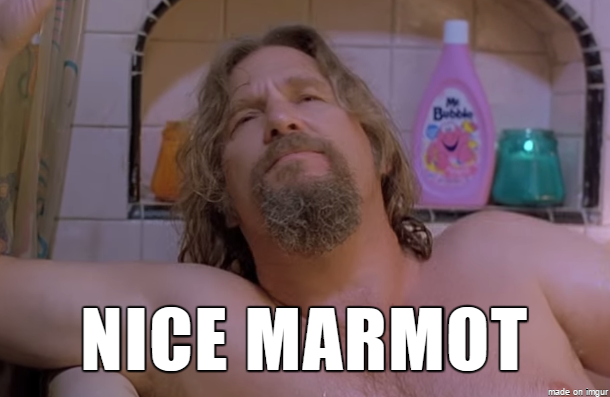 What are you, a park ranger now?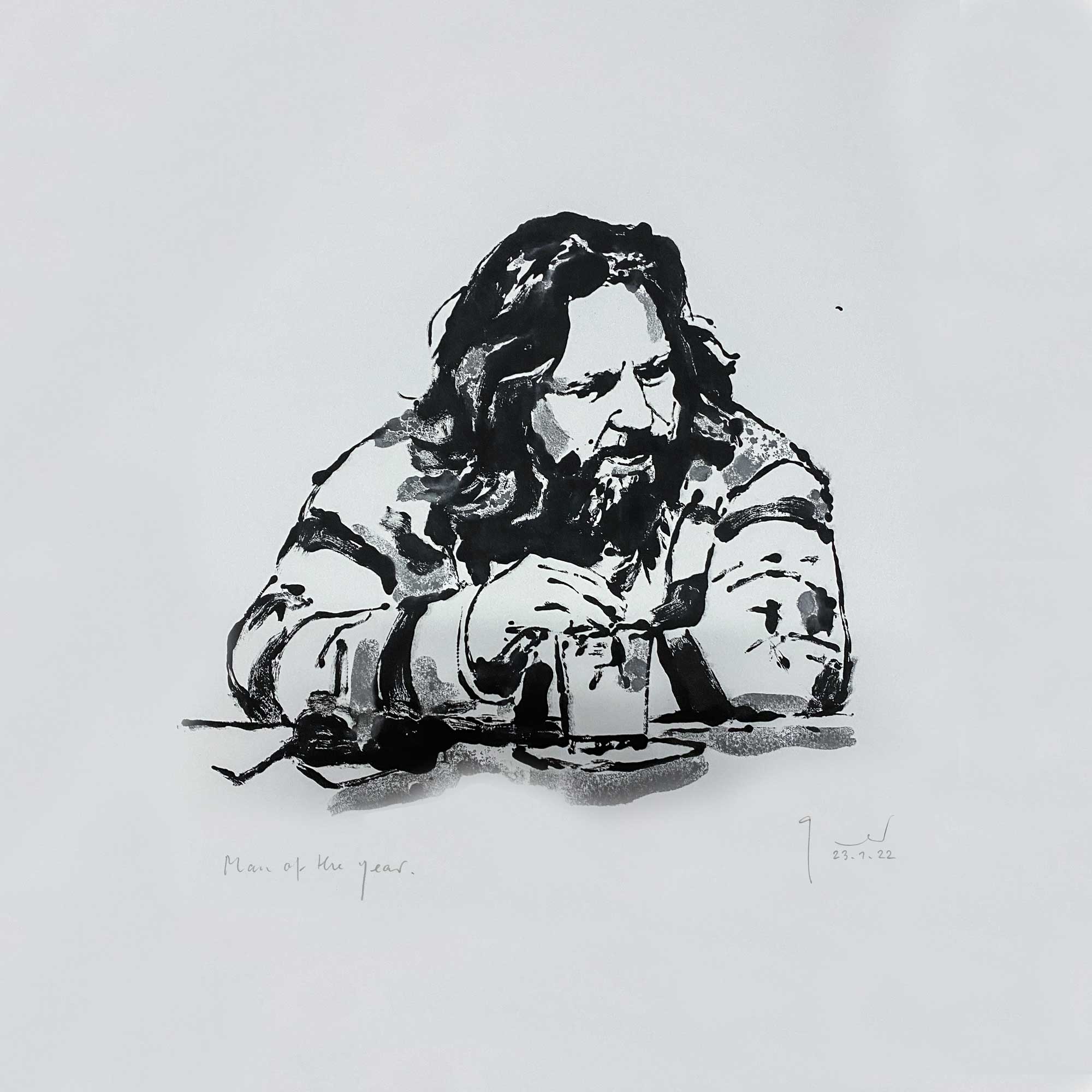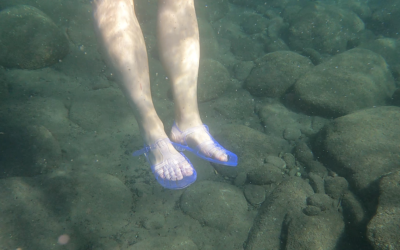 A Rare Sighting Indeed - Fully Grown, Male Dude Spotted in the Wild Wearing Jelly Sandals Here we see a fully grown male Dude clearly out of his element. Nature can be a cruel place. Lotta Ins, lotta outs, but with the help of his jelly sandals, this is one Dude who...